Visiting Jackson Hole, Wyoming, might be one of the most unique experiences you will ever have. At forty-eight miles long, it's a town nestled between the 6,000 ft peaks of Wyoming Valley. Featuring the majestic wildlife of Grand Teton National Park to the northwest, Jackson Hole plays a role in the Greater Yellowstone Ecosystem and is home to some of the rarest wildlife in the country.
You may have heard of Jackson Hole for another reason: it's the perfect escape. Beyond its natural beauty and dramatic geography, this valley is known for its luxurious resorts and sense of privacy. It's a place people visit when they want to reconnect with nature and forget the stress of everyday life while still featuring a vibrant artistic community with lots of entertainment and activities to keep any visitor busy.
Even celebrities frequent this town when they want to escape urban life to enjoy the stunning wilderness and lively community nestled between two mountain ranges. With many Jackson Hole luxury homes waiting for their next owners or renters, there are numerous attributes that make this town stand apart from other small communities in the United States.
1. Jackson Hole's beautiful landscape
Jackson Hole is known for the stunning local wilderness. On one end of the valley, there is the Grand Teton Range, a mighty section of the Rocky Mountains with its highest peaks over 13,000 feet above sea level. On the other end, there are the Gros Ventres, a section of the Central Rocky Mountains. Between them lies the valley, packed with rare wildlife like elk and pronghorn. Visitors have been drawn to Jackson Hole for the sense of adventure in nature for decades, with some of the most famous landscape photos ever taken were captured in Jackson Hole by famed photographer Ansel Adams in the early 20th century.
For a lucky few, the sweeping views Jackson Hole has to offer are an everyday reality. The town of Jackson is the ninth-largest city in Wyoming and has a population of 10,659. Because this town is ranked as the second-best place to live in Wyoming, Jackson WY real estate is competitive but worth the investment. The average median price of a home sold in Jackson Hole over the past year was $3,500,000 and will likely only increase over time.
2. Outdoor activities and attractions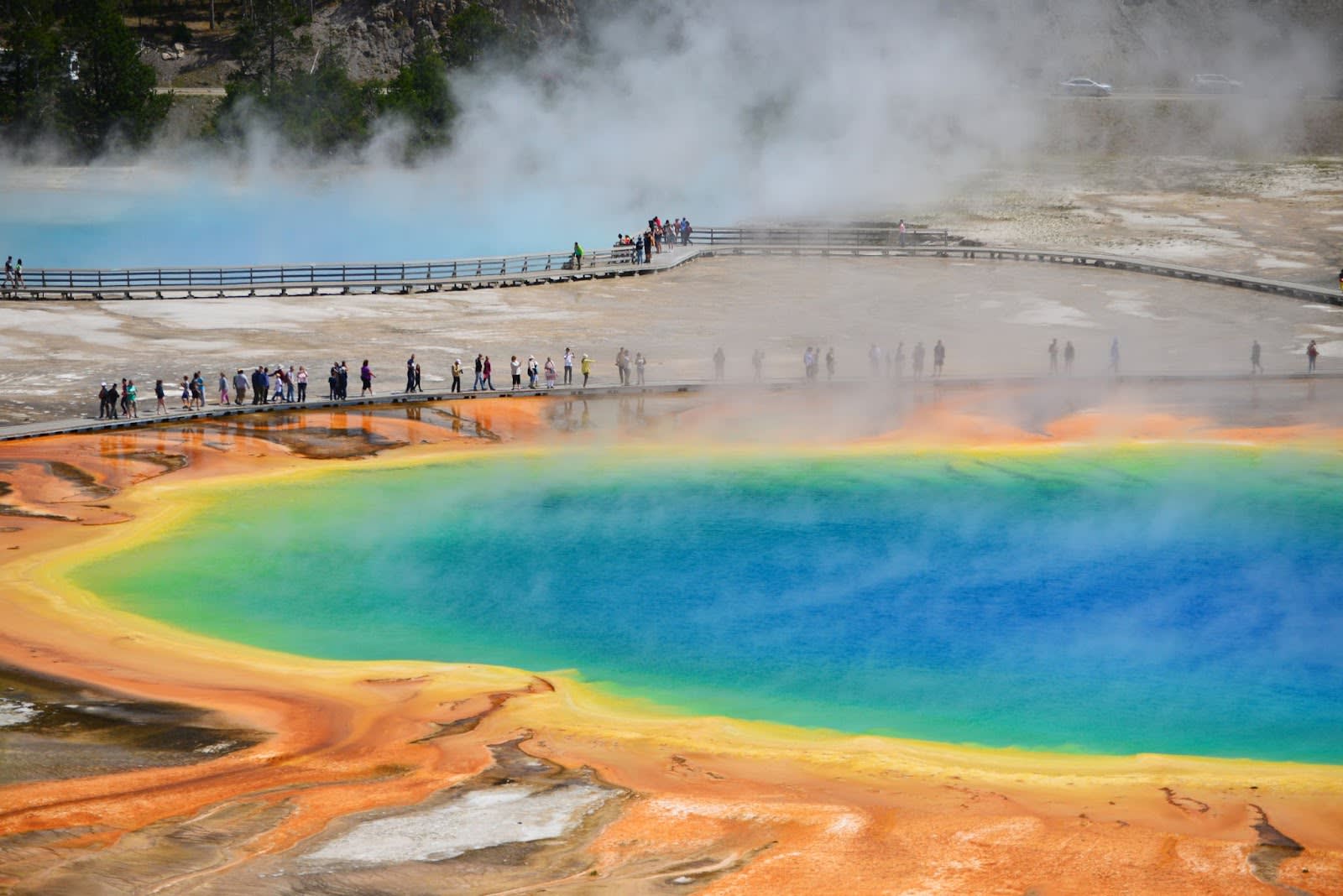 Yellowstone National Park,
Credit: Jackson Hole Central Reservations
Jackson Hole has a lot more to offer beyond its captivating beauty. Many visitors enjoy the outdoor activities of the nearby Yellowstone and Grand Teton National Park, giving them a chance to experience a healthy and active lifestyle through fishing, rafting, and even dogsledding in the colder weather. This active lifestyle is cultivated by those living in Jackson Hole luxury homes, as nearby stunning landmarks like the Gros Ventre River allow them to enjoy the outdoors on a daily basis.
The town is well-known for its cold-weather activities, especially skiing. In 2014, Forbes ranked Jackson Hole's ski resort as the best in the country as skiers from all over the world come to test out its terrain and specific texture of snow, referred to as "cowboy powder." Three area ski resorts also attract many snowboarders to Jackson Hole. In fact, it's the hometown of Travis Rice, a well-known professional snowboarder.
3. Culture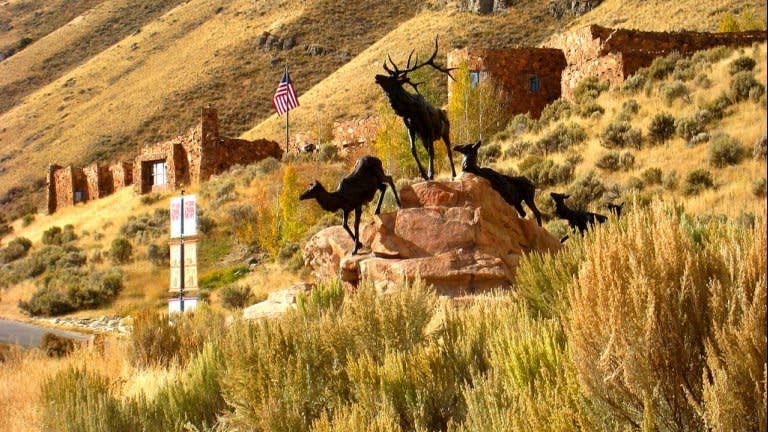 The National Museum of Wildlife Art,
Credit: Jackson Hole Central Reservations
Art attracts artists, and there's no more extraordinary muse than the natural beauty of Jackson Hole, Wyoming. There are over twenty-five local galleries in town, frequent live-music events, and The National Museum of Wildlife Art. The Jackson Hole Center For The Arts hosts musicians and artists from all over the world, exposing visitors and locals alike to a variety of international cultures.
Any artists or fans of performing or visual arts will feel right at home in Jackson Hole. However, having a thriving artistic community doesn't just mean that there will be no shortage of entertainment. Jackson Hole's authenticity and its artists carry over into other aspects of life, like the town's dynamic dining scene and lively sense of community you may not find anywhere else.
4. Resorts
When looking for a retreat, two words come to mind: privacy and luxury. Jackson Hole offers both in spades. Because Jackson Hole is known as an escape, residents and guests respect each other's privacy while they enjoy elegant accommodations. Whether you're looking for the amenities of a five-star hotel or the tranquility of a cozy log cabin, Jackson Hole has the perfect place for any visitor. Resorts often feature exciting indoor experiences for those wishing to escape the cold, such as several famous destination spas located throughout the area and seasonal yoga classes.
Jackson Hole refers to itself as the last of the old west, a place where people seek new adventures. Featuring a robust tourist economy with more than 2.6 million people visiting each year, the town provides ample opportunities for Jackson WY real estate to be rented year-round.
There are currently more than a hundred homes for sale in Jackson Hole. Some are cabins nestled away from Jackson Hole's activity so residents can enjoy their private getaway, while others are more centrally located to allow visitors easy access to the range of available activities while vacationing in Jackson Hole.
Whether you're looking to spend retirement in a unique community surrounded by a gorgeous landscape or trying to find a vacation home, Jackson Hole has something for you. To learn more about the community or about Jackson WY real estate, please don't hesitate to reach out to trusted real estate agent Colby Murphy for expert guidance.