The
Jackson Hole Valley
in Wyoming is one of the most idyllic natural settings in North America.
With wide mountain ranges, snowy peaks, expansive plains, and plentiful native wildlife, living in the valley means you're surrounded by breathtaking beauty every day.
It's no surprise that the region and the small towns dotted throughout the valley have become some of today's most sought-after destinations for travelers, buyers seeking luxury vacation homes, and those who want to live in one of the most picturesque towns you'll ever find.
What makes Jackson Hole so incredible is more than just its natural beauty, however. While you'll certainly find an array of exciting options for recreation like white water rafting, mountain biking, rock climbing, ice skating, fishing, skiing, and more, you'll also get to be a part of the unique culture that makes the town of Jackson and the surrounding communities a wonderful place to call home.
From high-end restaurants and cute cafes to stunning art galleries and local boutiques, everything you could need and more is ready and waiting for you in this small town with refined tastes.
Read on to discover some of the biggest reasons residents of the Jackson Hole Valley love it so much — and why you probably will, too.
The natural surroundings
Whether you simply want a home-away-from-home to escape from city life for a few weeks every year or you want to make a permanent move to reconnect with nature and experience a calmer pace of life, Jackson Hole is one of the best destinations to get away from it all and spend time soaking in nature's endless beauty.


One of the first things you'll notice in Jackson Hole is the ever-present view of the surrounding mountains, particularly the Teton Range. The mountains are deeply intertwined with life in Jackson Hole, inspiring artists and providing endless opportunities to explore.

Jackson Hole is known as the gateway to

Grand Teton National Park

, where you'll find year-round opportunities for exploration, recreation, and education.

Yellowstone National Park

is also relatively close to Jackson Hole, giving you even more chances to see stunning natural beauty right in your backyard.

97% of land in Teton County, the home of Jackson Hole, is protected parkland. That means no matter how much development ever takes place in the region, its pristine natural feel and diverse, abundant wildlife will be preserved for generations to come.

Even though Jackson Hole feels remote and tucked away into the mountains, it's actually one of the most accessible resort destinations in the region thanks to

Jackson Hole Airport

(JAC), which is serviced by major airlines like Delta, United, and American. This means you can escape into the peace and quiet of the valley quickly and conveniently.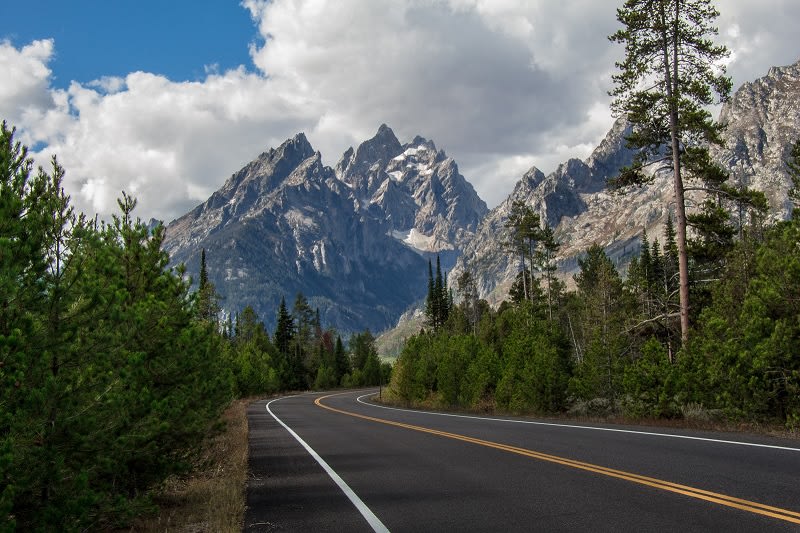 Limitless recreation
No matter how you like to spend your time outdoors, there's bound to be a perfect recreation option for you in Jackson Hole. Travelers come from all over the world to experience the outdoor sports and recreation in the region surrounded by stunning views — and the luxury amenities once they're ready to head back to town.


If you're a fan of winter sports like skiing and snowboarding, Jackson Hole will feel like paradise. The local mountain ranges provide one of the world's most stunning venues for hitting the slopes. Popular nearby destinations like Snow King Resort, Jackson Hole Mountain Resort, and Grand Targhee Resort offer an array of year-round mountainside activities for the entire family to enjoy, along with luxury amenities and experiences.
Those who love to fish will find that the local creeks and waterways provide ample opportunity for spending days on the water making a plentiful catch.
Options for hiking abound on trails throughout local parks, from peaceful walks along streams to mountainous treks that lead to breathtaking views. No matter your experience or skill level, you can take a stunning journey into Jackson Hole's iconic wilderness.
Golf lovers will find plenty of chances to practice their swing while spending time in the valley. In addition to many other amenities, Shooting Star offers its members access to a golf course (designed by the renowned Tom Fazio) that blends perfectly into the Jackson Hole landscape; Jackson Hole Golf and Tennis Club is one of the area's oldest and most well-regarded courses; and Teton Pines provides the unique opportunity to play in the shadow of a gorgeous mountain range.


Delicious eats
When you're ready to leave behind the slopes or the hiking trail and settle in for a hot, nourishing meal and some delicious cocktails, Jackson and the surrounding communities are home to an incredible selection of dining options to satisfy your palate.


You'll find some incredible restaurants in the valley, from fine dining to casual favorites. One of the most well-known spots for a refined night out is Palate, located at the Museum of Wildlife Art. This restaurant gives its patrons a stunning view, as it overlooks the National Elk Refuge. Another must-visit for many is Pinky G's, which is widely considered one of the best pizza joints in the region and a favorite among many families.
Jackson Hole is also home to some great local bakeries and coffee shops beloved by locals for meeting up with friends or grabbing breakfast before heading to the mountains. Persephone Bakery is popular among locals and tourists alike, specializing in a delicious selection of bread and pastries. One popular breakfast cafe is Picnic, which is often busy on the weekends due to its delicious brunch options.
There are also many great places to pick up supplies to make your own meals, from the healthy selection at Jackson Whole Grocer to the local produce and goods at the town's summer farmers markets.


Thriving arts and culture
The beauty of the region is a major inspiration to many artists across the globe, from painters to architects and beyond. The unique and creative culture that permeates Jackson Hole is part of what makes it such a thrilling place to live.


The valley is home to many important cultural institutions, such as the Center for the Arts, which has a gorgeous campus that hosts events, exhibitions, and talks from renowned artists to entertain and educate the community. Many galleries line the streets of the town of Jackson, and the community is committed to fostering an environment of creative expression and innovation.
You'll find Jackson Hole's creative culture reflected in many of the unique shops and boutiques in the region, like MADE and Jackson Mercantile.
The Jackson Hole area hosts a variety of exciting events throughout the year. Some of the most popular include the Grand Teton Music Festival, which celebrates classical music, and the Fall Arts Festival, a celebrated 12-day tradition that brings together artists and art lovers for a variety of activities and showings.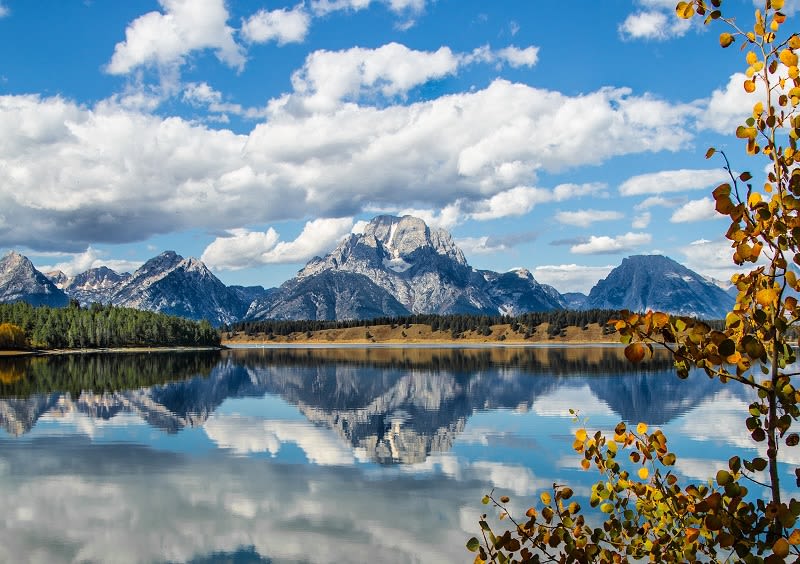 Stunning real estate
Jackson Hole's market boasts luxury homes that accommodate a variety of lifestyles and needs, from modern ranches surrounded by endless plains to mountain retreats with incredible views and easy access to the slopes.


Homes in Jackson Hole fit into a wide range of styles. If you want a contemporary home with panoramic views of the natural surroundings, a classic, cozy cottage, or a beautiful new home close to town, you can find exactly what you're looking for in Jackson Hole.
In addition to the many gorgeous homes for sale, there are also buildable plots throughout the valley that provide buyers the opportunity to imagine their dream home from the ground up, giving you complete control of creating a custom living space that checks off every item on your wishlist.
Part of what makes buying a home in Jackson Hole so desirable isn't just the great styles on the market and the incredible setting, but also the fact that buying a home in Wyoming has great tax advantages compared to many other states, saving you money that can go into securing your dream home or making renovations.


Ready to experience Jackson Hole for yourself?
It's undeniable that Jackson Hole is one of the most unique, exciting communities you can call home — so why not make the move?

If you want to learn more about Jackson Hole real estate, tour luxury homes in Jackson, or find a property in one of the many nearby communities, reach out today to get the expert guidance you need to find the perfect home.