Jackson Hole, WY, is a premier vacation destination and real estate market for the same reason: access to the natural beauty of the intermountain west.
As such, Jackson Hole has inspired luxury resorts, a booming outdoor economy, and an exciting scene for dining and entertainment. You may think you know what to expect from this hotspot, but Jackson Hole is anything but predictable. Below are eight experiences you won't find anywhere else.
National Elk Refuge
Elk are on full display at the National Elk Refuge, where the Jackson Elk Herd lives alongside several other native species. The herd used to migrate right through the town of Jackson. However, once the town was built, migratory patterns were forced to shift, and the elk needed a safe space to redirect their movement. Located in the heart of the 22-million-acre Greater Yellowstone Ecosystem, the refuge combines miles of natural pastures and steep mountainsides, as well as marshes and a river. The elk are visible all year round. Check out the Refuge Road Scenic Road, or visit on foot. In the winter months, the refuge offers winter sleigh rides through the freezing, snowy ecosystem—and an opportunity to appreciate elk in their native winter wonderland.
VIP Behind the Chutes Experience
At its heart, Jackson is a cowboy town. The rodeos are a huge part of the city's cultural identity, and this VIP experience takes you behind the scenes of rodeo life where the cowboys and cowgirls are rugged, and the competition is intense. Tour the back pens and meet competitors as they prepare themselves to ride. Watch rodeo in its rawest form with this truly authentic western experience.
Paragliding
For the adventure seekers, there's no better way to see the scenery of Jackson Hole than via paragliding. Alongside a paragliding coach and expert, you'll launch yourself off of the top of Rendezvous Mountain, and glide over the entire valley for an absolutely unprecedented view. Depending on the season, you'll see a full spectrum of foliage in bloom, as well as the animals, people, and homes below. This is the most spectacular way to enjoy Wyoming's fresh mountain air and the thrill of a true bird's eye view. This is a great activity for people who aren't quite ready for skydiving, but who want to see Jackson Hole through an exhilarating new lens.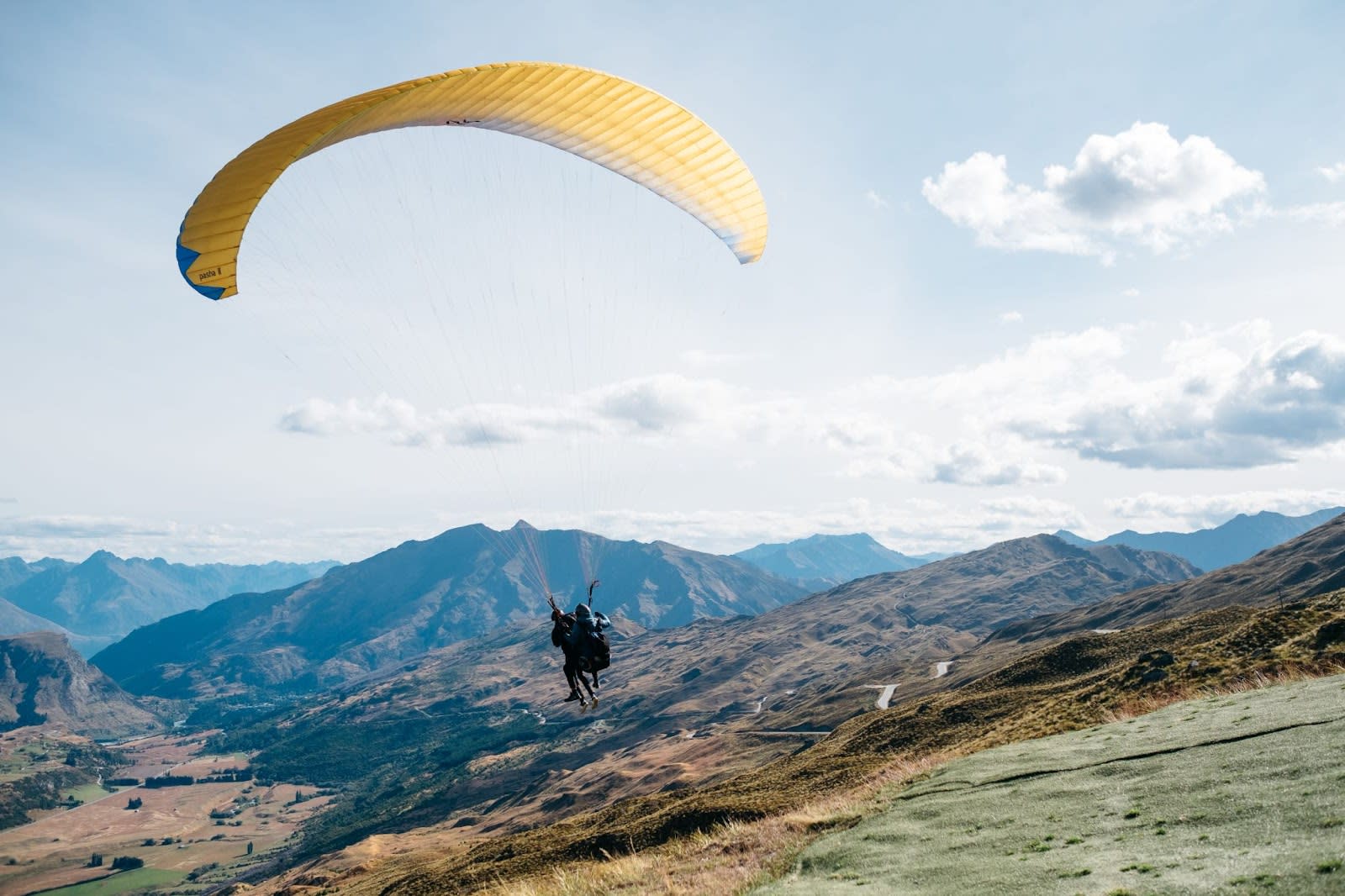 Stargazing
The Wyoming Stargazing organization is based in Jackson Hole and offers private stargazing programs and education. Their team of experts will visit your home or take you to one of the prime stargazing areas in Grand Teton National Park. You'll experience some of the best stargazing in the world, thanks to Jackson Hole's open space and relatively little ambient light. Observe deep space objects through the team's state-of-the-art telescopes, and track your findings through star apps. Bundle up and get ready to see the sky like never before.
Scenic Helicopter Tours
Helicopter tours are a hit among today's luxury travelers, and Jackson Hole doesn't skimp on the experience. The Alpenglow Sunset Tour with Wind River Air offers sunrise or sunset helicopter rides, during which the alpenglow effect (the reddish coloring of the mountains) is strongest. You'll have unparalleled views of the Grand Teton Mountains, Jackson Hole's valley, and the wildlife that calls it home. In addition to the Alpenglow Tour, visitors enjoy the Family Tour, Adventure Tour, the Grand Tour, and the Wind River Mountain Escape. Each of these experiences varies in price and length, so do some research to decide which is best for you and your group.
Safari Tours
Jackson Hole Wildlife Safaris offers visitors the unique chance to explore Jackson Hole, Grand Teton, and Yellowstone National Parks via their in-depth safaris. Safari experts will guide you and your group through the national parks, where you'll see a range of wildlife in their natural habitats. The full-day winter safari is ideal for photographers. You'll see elk, moose, bighorn sheep, fox, and much more. Visit the National Museum of Wildlife Art and learn about one of the best wildlife art collections in the world, and then take a sleigh ride to cap off the day.
If you're looking for a longer tour, the three-day Wolves and Wildlife Safari Tour is a great option. You'll be surrounded by wildlife, and will work with experienced naturalists to track, study, and photograph the wintering wildlife and wolves on the Northern Range of Yellowstone National Park. Consider this option for a thorough, attentive wildlife experience.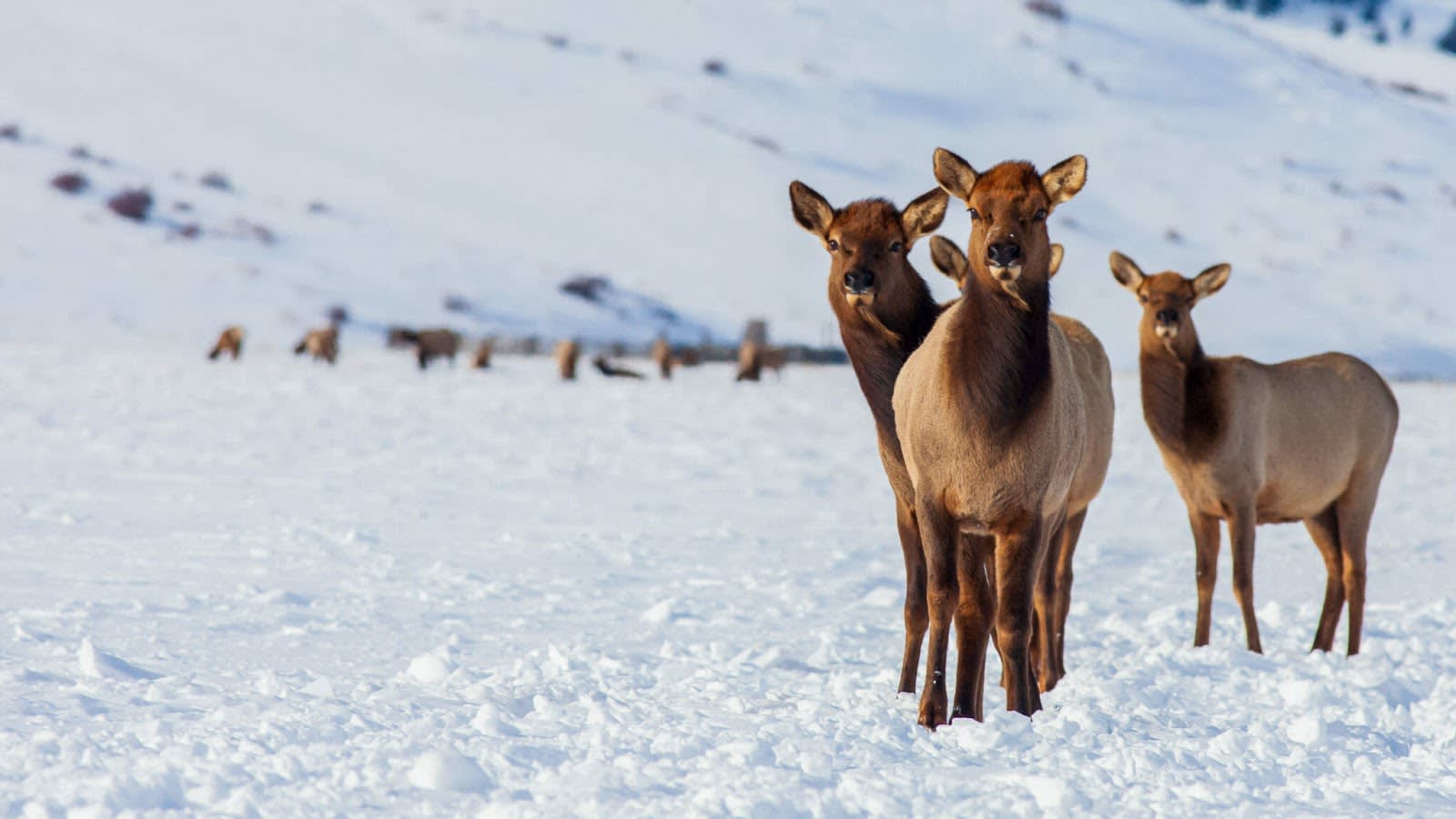 Exum Mountain Guides
Exum Mountain Guides offers the oldest, most robust mountain guide service in the entire country. They offer both summer and winter excursions, as well as single-day or multi-day experiences for guests. Their Custom Climbing program is designed to challenge your particular skill set, and give you the tools you need to improve your climbing. If you're looking to check the Grand Teton off of your bucket list, consider The Classic Grand Teton. This four-day climb challenges climbers to reach the 13,775-foot peak and is available for climbers of all levels. In fact, many participants are first-time climbers. Exum spends two days training participants before helping guide them to the top.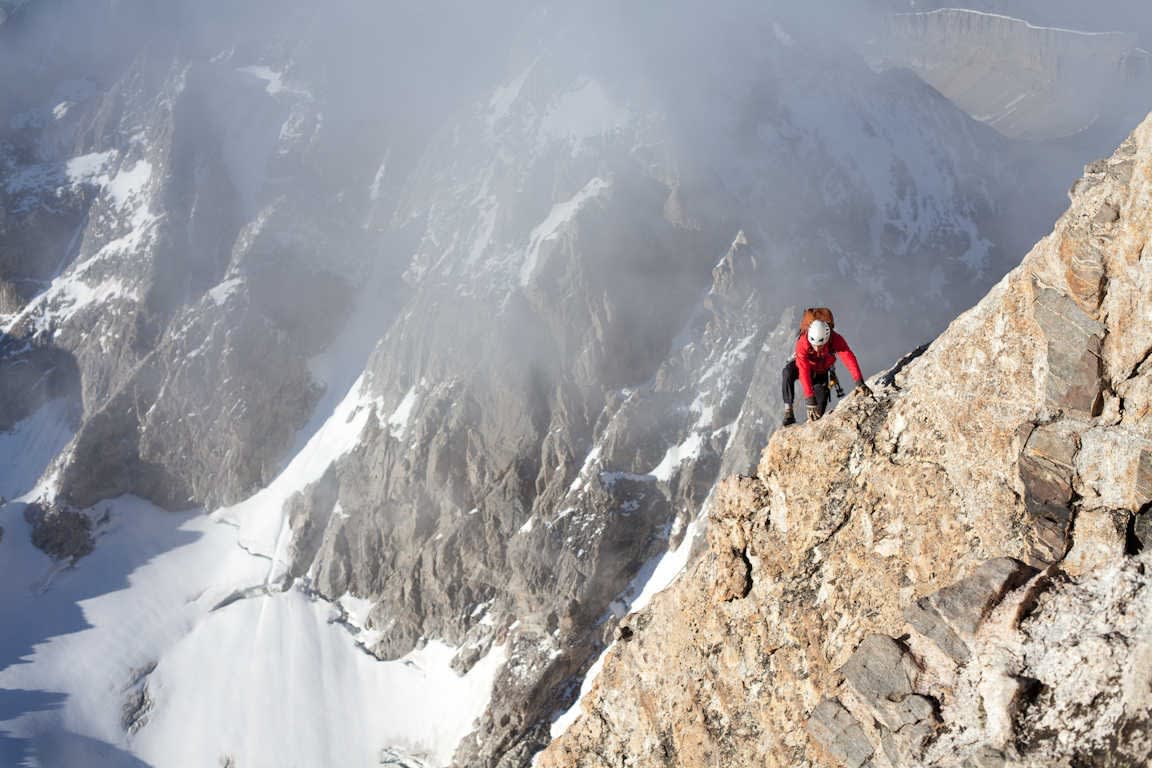 Jackson Lake Scenic Cruises
Jackson Lake Scenic Cruises are both fun and informative, offering participants a few scenic hours underneath Mount Moran. You'll learn about the area's history, flora, fauna, and geology, all while enjoying the sunshine and crisp water of a 10,000-year-old lake. You can also opt for a meal cruise, on which you can enjoy delicious food while taking in the scenery. Choose your adventure and book your tickets early.
Shopping Jackson Hole homes for sale?
If you're looking to explore and invest in Jackson Hole, contact experienced local real estate agent Colby Murphy to find your Wyoming dream home.