Staging a home is one of the best ways to ensure your Jackson, WY, real estate will sell quickly and for top dollar. Staging does several fantastic things to boost the image of your property. It ensures you have an optional layout and furniture design. It can help open up busy areas and help potential buyers picture themselves living in your home. If a buyer can imagine themselves cooking in the kitchen or relaxing in the primary bedroom, they will offer a more competitive bid on the house.


Staging isn't as easy as moving some furniture around and adding pretty curtains. These are the eight biggest mistakes sellers make when staging their homes. From serious paint blunders to personal items, don't make these significant missteps.
Too much furniture
Just because you can fit two couches in your home doesn't mean you should. The idea of stuffing a room full of furniture because it all happens to fit is popular, and if you don't have experience with staging, you may think you're giving the buyers the best chance at envisioning everything the room could be.


However, all you're doing is overstuffing the room and making it less appealing. Choosing an appropriate amount of furniture when listing your Jackson Hole home for sale and not overfilling will be the key to having the home look its best. When in doubt, remove something! Keep the space open and minimal so potential buyers can truly see the room's space.
Personal trinkets
This can be hard for some homeowners, but when you're staging your home, you need to make sure you remove all of your mementos and trinkets. Not some, not most, but all of them!


The idea with finding a buyer is that they should be able to picture themselves in your home. Staging helps that because you set up the ideal environment for them, but removing yourself and your family from the equation is a big part. While it sounds harsh at first, no one will be able to picture themselves in your home when there are family photos on the wall or personal effects on shelves.
Paint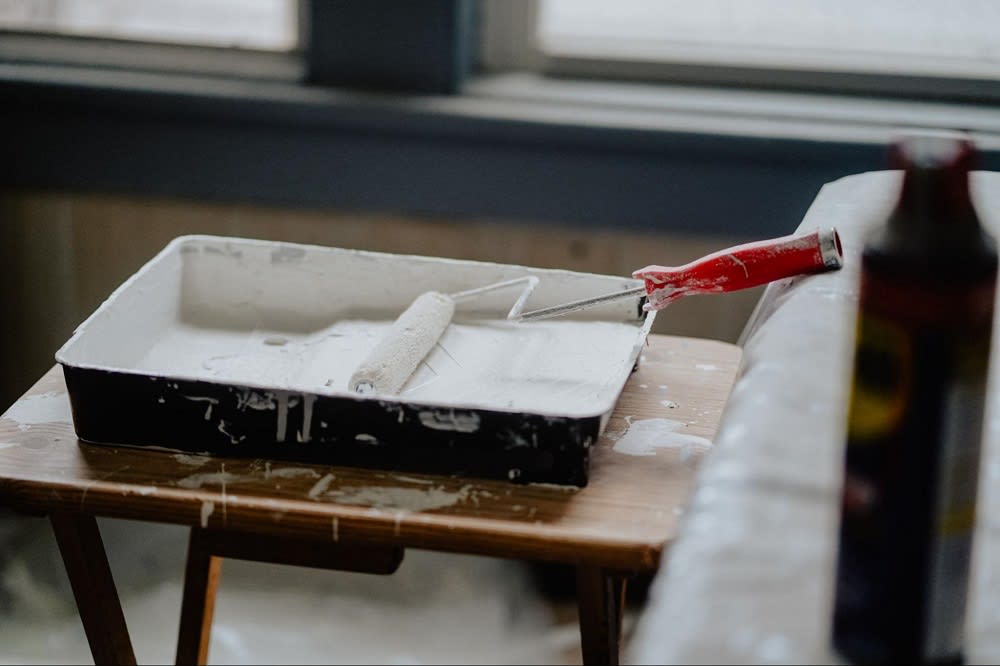 Staging your Jackson Hole luxury home is
more
than just thoughtfully placing furniture, though that is a big part. If your home has dated, drab, or fading paint anywhere in the house, take this opportunity to give it a refresh.
It's estimated that a fresh coat of paint can
increase your sale value from 1%-3%
, which is a
big
jump in your final sales price. When you think about how much it costs for a few gallons of paint and a professional (or a weekend spent at home for you), the return on your investment is clear.

Choosing dark paints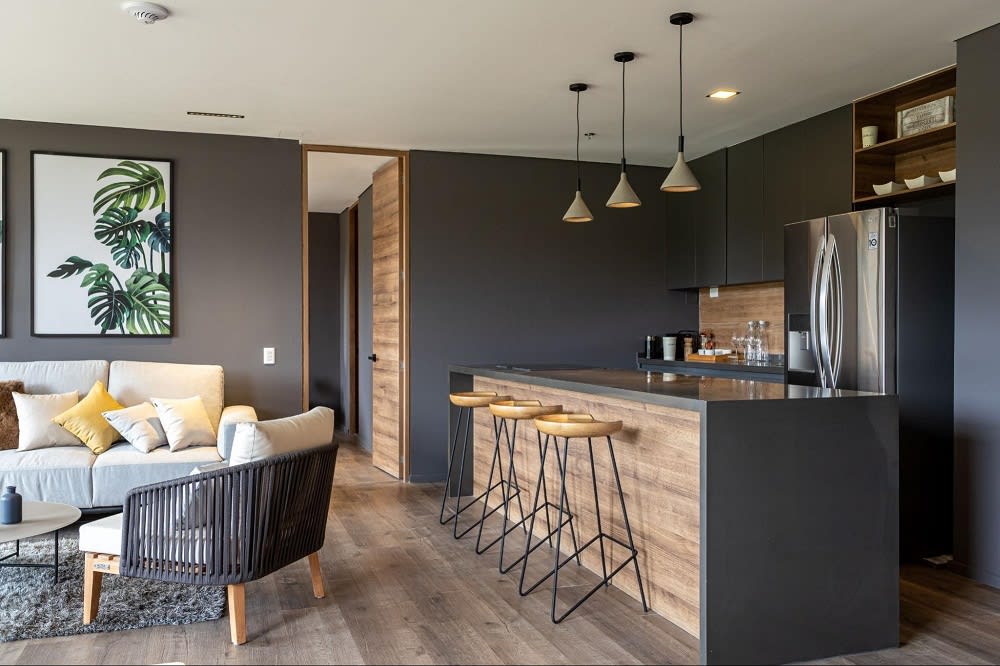 You might love a deep red dining room or a vibrant green accent wall, but there's a good chance your potential buyers
won't
. According to
this article from Realtor Magazine
, white and cream are the most popular household colors we're seeing this year. Warm neutrals, like a tan, come in second, with shades of gray leading the rear. Talk to your
real estate agent
if you're not sure what buyers of Jackson, WY, real estate are looking for, or you can't find the perfect shade, an expert team of agents will point you in the right direction.

Painting wildly different colors
When selecting your paint colors, be thoughtful about what you choose. You want your Jackson Hole luxury home to flow well, and each room should make sense holistically. That means your paint selections should flow throughout your home, too. Don't choose drastically different colors in each room because it will be jarring to your potential buyers.
Poor lighting
Your Jackson Hole real estate might not have the best natural lighting. While you can't fix the sun's position, you
can
work with what you have to give yourself the best lighting possible. Window coverings should be light, airy, and always open. To supplement natural light, be sure to use bright bulbs
designated "soft white" or "daylight"
in any lamps or light fixtures, and make sure every light is on before pictures or showings.
Forgetting closets and storage rooms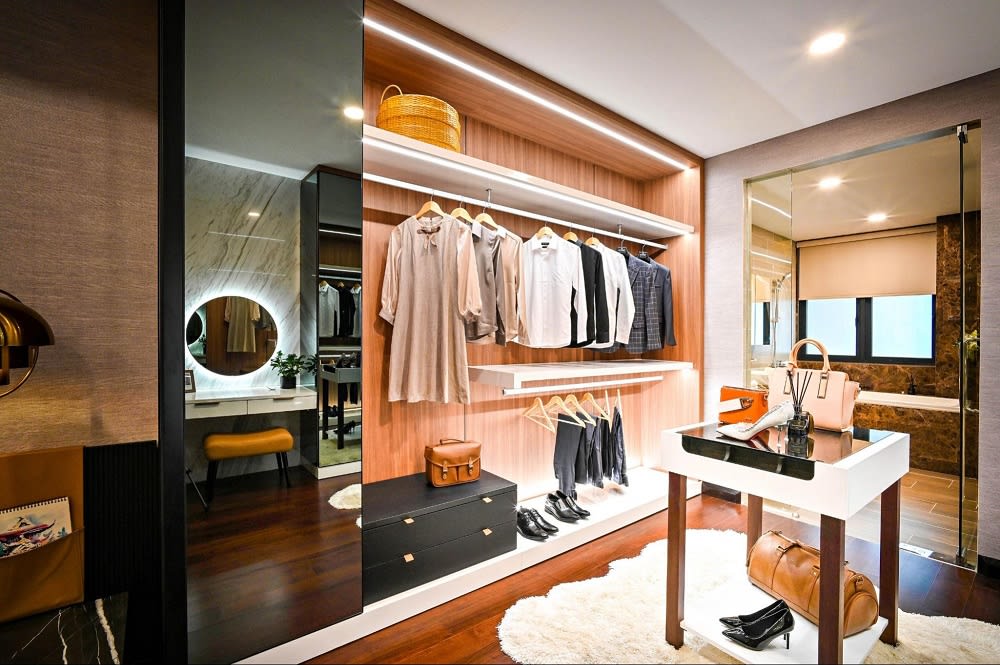 If you aren't familiar with staging homes, you
will
forget these areas of the house. However, this is essential, as good storage in a home will make it stand out from other homes for sale on the market right now.
People want ample storage! Clean up closets and
organize them nicely
. If you need to, utilize baskets or extra shelves to help everything look picture-perfect. Potential buyers of your Jackson, WY, real estate
will
open up closet doors and look inside, so make sure they like what they see.
Leaving rooms completely vacant
You might have four or five bedrooms in your home, and staging them all seems like a big task. Some sellers opt to leave extra rooms empty or mostly empty, but you're missing out if you choose to do this. You don't have to stuff the room full of furniture, but a few pieces of furniture can help a buyer appreciate the space's potential.
Ready to list?
If you're ready to add your home among other Jackson Hole real estate for sale but still need staging advice, reach out to
Colby Murphy
today. Colby has represented clients from all over the world, from Australia to Mexico, and has positioned himself as one of the top agents that handles luxury real estate within Jackson Hole. Colby is the man to call if you're ready to sell your home. Contact him today to get started!