Welcome to a sprawling landscape rich in natural resources and wildlife — a perfect destination for anyone in search of a home that is equal parts beautiful and wild. From fluffy bison to hulking bears, there are all sorts of wild animals that make the luscious land of Wyoming their home. If you're planning to purchase Teton Village real estate, or are searching for new houses in West of Jackson, get to know your four-legged neighbors first. Here is our guide to the impressive diversity of Wyoming wildlife you'll find near these neighborhoods.
Teton Village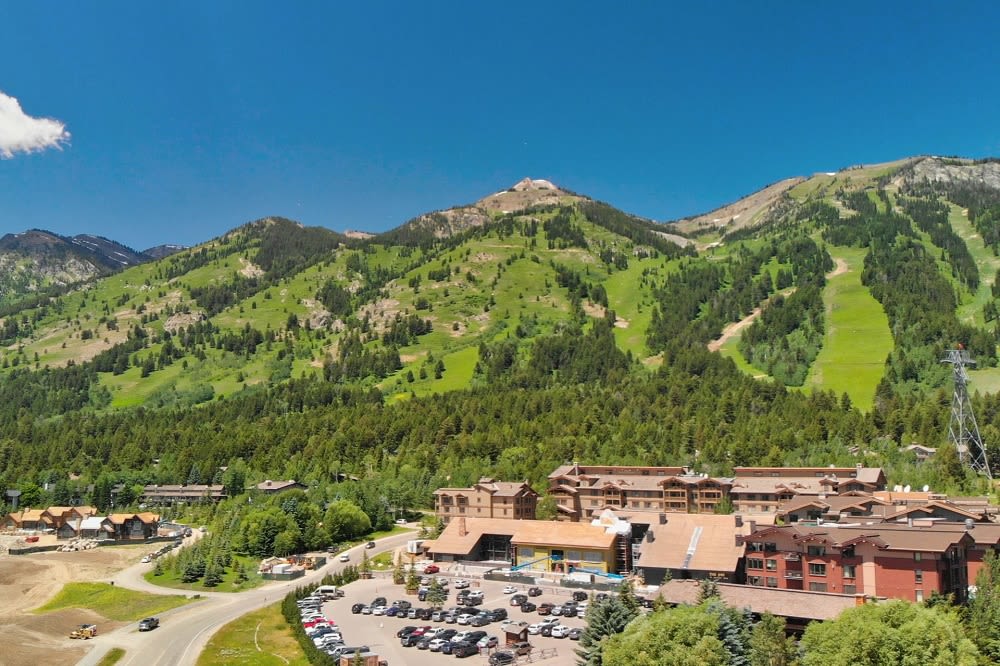 Photo courtesy of Shutterstock
A premier skiing destination,
Teton Village
is host to many world-class resorts, high-end restaurants, and luxury spas to wind down and relax after a long day on the slopes. It's no wonder that Teton Village real estate is in top demand for vacation homes, and you may find yourself among a crowd looking to buy.
Oxbow Bend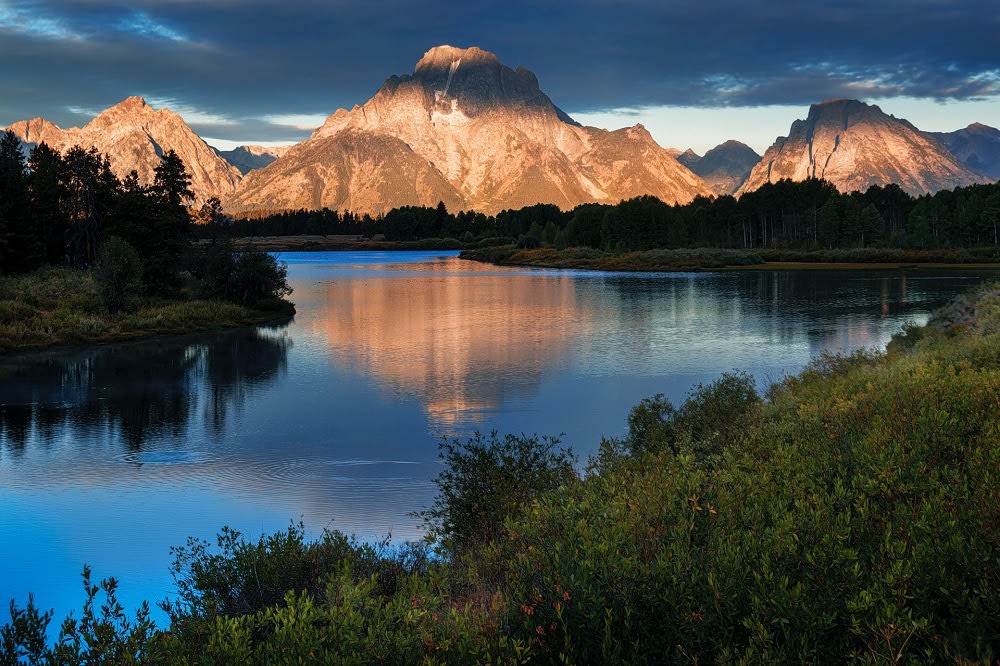 Photo courtesy of Unsplash

The Oxbow Bend is a crescent-shaped section of a river winding along an overlook, and it's home to a variety of fish that feed the local bird population of American bald eagles, white pelicans, and ospreys. Mammals here include beavers, muskrats, and otters who settle along the riverbank, as well as moose and elk who rely on the nearby meadows sustained by the river.
Timbered Island
This mountain ridge is populated by one of the fastest animals in the country — the pronghorn antelope. These antelope graze on the sagebrush that thrives in Timbered Island, but you may also spot the occasional elk or two in the area. The mountain has an elevation of 6,785 feet, so if you go animal watching, be prepared for an intensive hike.
Mormon Row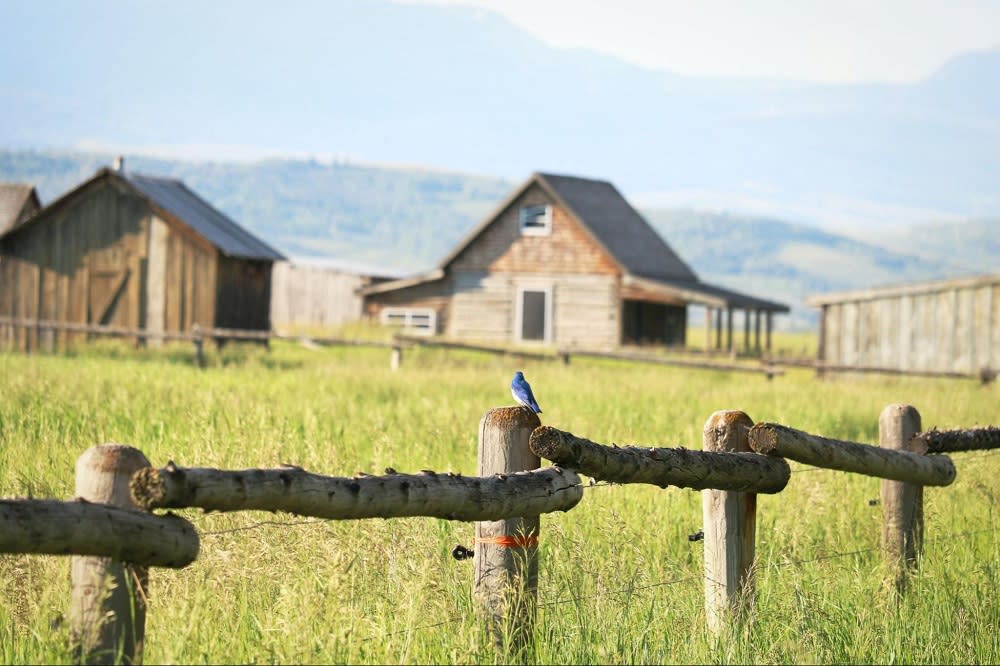 Photo courtesy of Unsplash

Settled by a community of Mormons in the 1800s, Mormon Row stands as one of the most diverse ecosystems in the Jackson Hole. Here you'll find bison, pronghorn antelope, and coyotes prowling the field. There's also a variety of bird species to see, including sage thrashers, Northern harriers, and American kestrels who all subsist on the local population of rodents and insects.
Snake River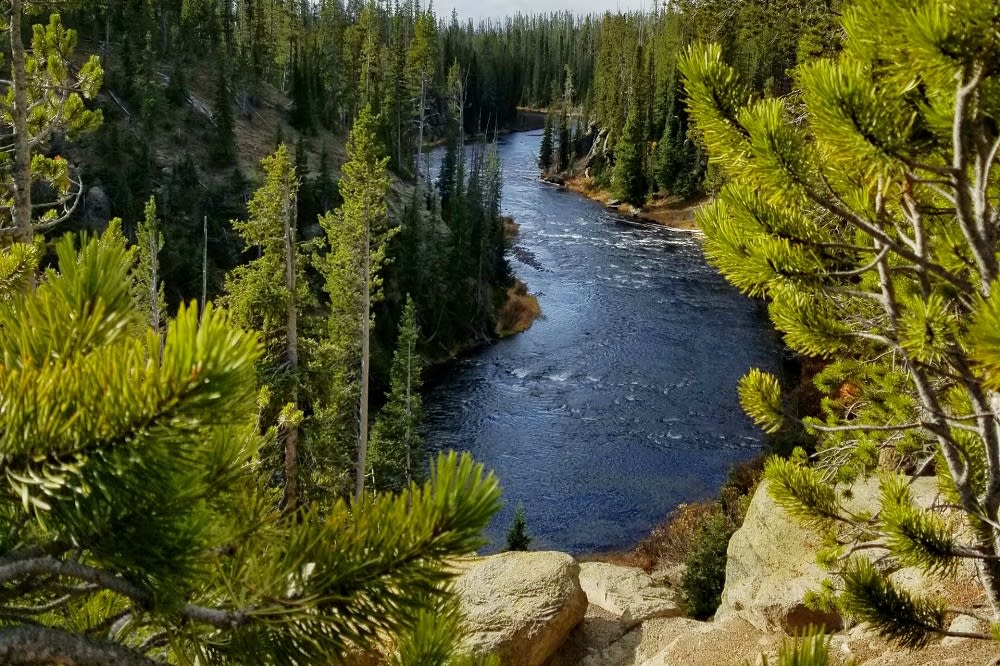 Photo courtesy of Unsplash

A large, winding stretch of river that is part of the Greater Yellowstone ecosystem, the Snake River is home to moose, bison, elk, and beavers. You might also spot coyotes, eagles, and even bears. Make sure to keep your distance and bring a pair of binoculars to avoid disturbing the animals.
Cascade Canyon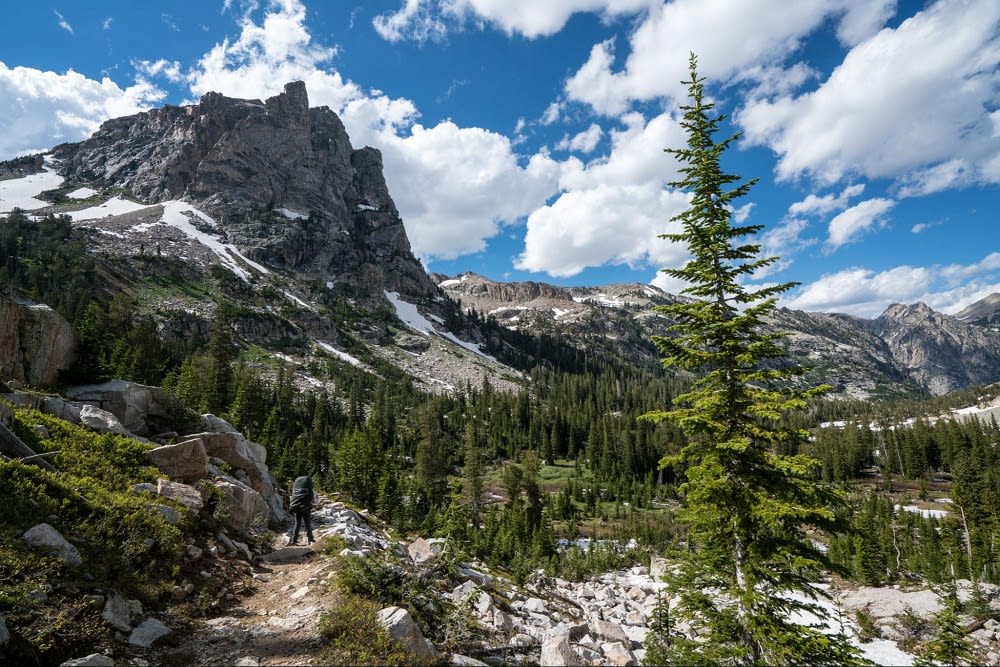 Photo courtesy of Unsplash

This popular hiking trail paves its way through a glacially carved canyon and offers a generous, breathtaking view of several mountain peaks. The wildlife of Cascade Canyon consists of moose, the alpine pika, and bears, so be cautious if you plan to embark on the trail. You may also spot woodpeckers, flycatchers, and warblers singing from the comfort of treetops.
Blacktail Pond
The Blacktail Pond is a wetland situated close to the Snake River. Although it's named for the blacktailed mule deer that often come here to graze, you'll also find plenty of moose who have a preference for the willows growing along the marsh.
West of Jackson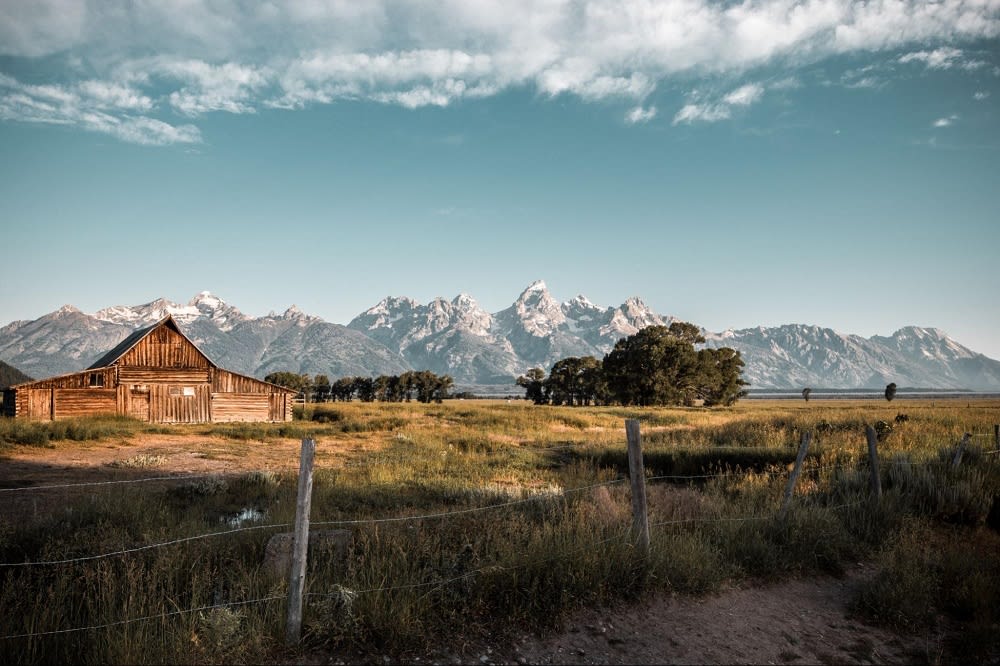 Photo courtesy of Unsplash
Tucked between Teton Village and Jackson,
West of Jackson
offers the best of both neighborhoods with access to Jackson's boutiques, high-end restaurants, cultural amenities, luxurious resorts, spas, and unrivaled recreational activities. West of Jackson is a highly sought-after neighborhood that lures plenty of buyers.

This area is home to an inspiring wilderness and plenty of critters that it shares with Teton Village. Visit the Elk Refuge or take a Jackson Hole safari to encounter all sorts of animals.
The Elk Refuge
The
National Elk Refuge
is a natural sanctuary devoted to the conservation and protection of numerous species, such as eagles, bison, wolves, swans, elk, and bighorn sheep on a primarily glacial landscape. The refuge is open to tours during the winter months, making it a number one destination for wildlife viewing. During the tour, you'll learn about each species' individual role in the ecosystem and why protection of these animals is essential — not only for their environment but also for our human lives.
Jackson Hole Wildlife Safaris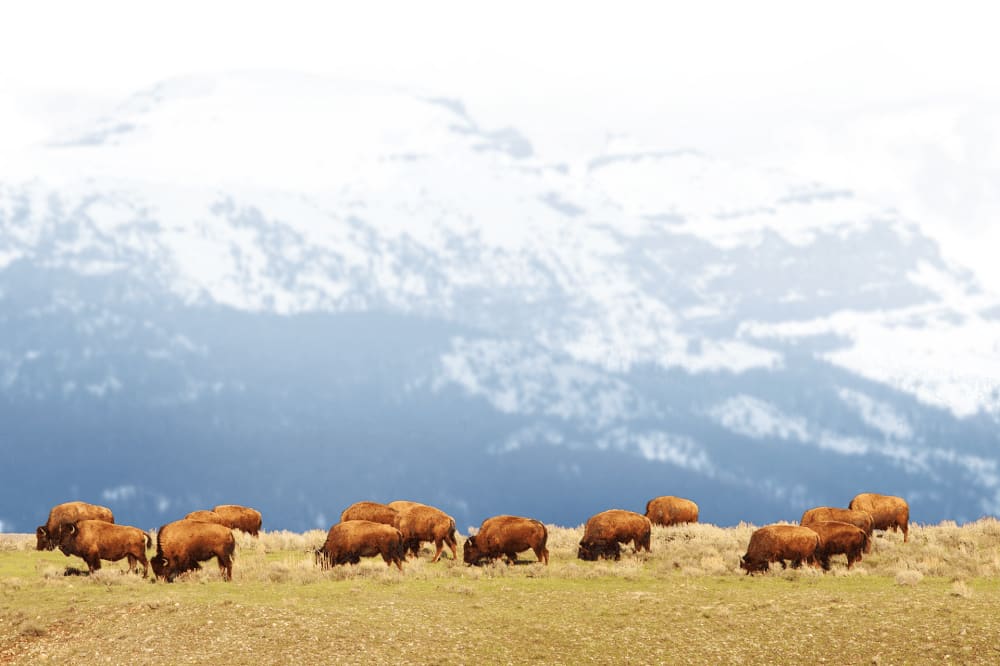 Photo courtesy of Jackson Hole Wildlife Safaris
The
Jackson Hole Wildlife Safaris
offer both winter and summer tours in the Grand Teton and Yellowstone areas. A naturalist guide will be at your side as you see elk, moose, mule deer, bighorn sheep, wolves, bears, foxes, and many other animals. If you're an aspiring photographer, you can embark on a photography tour to find breathtaking, picture-perfect vistas in the wild lands of Wyoming.
Before planning a tour or safari, make sure you're equipped with safety measures such as insect repellant and bear spray, and never directly approach an animal. Keep a distance of 100 yards from wolves and bears, and 25 yards from all other animals. Female animals with young are especially protective and will react if they feel threatened. Observe from afar with binoculars, and navigate through the terrain preferably with a professional tour guide or ranger. The official Grand Teton National Park has a guide on
bear safety
that you should read before your adventure. As a general rule, never feed any of the animals.
Are you interested in purchasing a Teton Village vacation home? Or are you looking to permanently settle in the highly desirable West of Jackson area? Wherever your wild heart takes you, contact Teton Village real estate expert
Colby Murphy
, a top-rated agent driven by competition, ambition, and success. His values and commitment to excellence will make him the best addition to your house hunting team!

*Header photo courtesy of Unsplash