Jackson Hole is an outdoor lover's paradise. It has world-class fly fishing, stunning landscapes, and some of the best horseback riding in the West. Whether you visit during the winter for skiing and snowboarding or during the summer to climb the Grand Tetons, there's no place quite like Jackson Hole.

Of everything Jackson Hole has to offer, one of the biggest draws to the area is the diverse wildlife. During the fall and winter months, Jackson Hole is one of the premier destinations for big game hunting, from September through March. Whether you live in the area or are traveling from the other side of the country, Jackson Hole has some of the best big game hunting anywhere in North America. Here's why Jackson Hole is a big game hunter's dream and why you should make your move to Jackson Hole.
Big game species found in Jackson Hole
Of all of the states out west, Wyoming is the living embodiment of rural western living. It is the least densely populated state in the country yet is incredibly popular with tourists thanks to Yellowstone National Park, Grand Teton National Park, and of course, Jackson Hole. In recent years, Jackson Hole has become a premier destination for nature lovers and outdoor enthusiasts. Not only is Jackson Hole a beautiful town with world-class resorts, but it's also a launching point for big game hunters. That is because of the amazingly diverse wildlife that is native to the area.
Jackson Hole has a variety of
big game species
, many of which are only found in the region. Some of the most prolific big game animals in Jackson Hole include black bears, antelope, bison, bighorn sheep, mountain goats, mountain lions, moose, elk, mule deer, and whitetail deer, among other North American species. Because Wyoming is primarily wilderness, it provides the perfect environment for such majestic animals to grow and thrive, which means a greater variety of species for hunters.
Where to find big game in Jackson Hole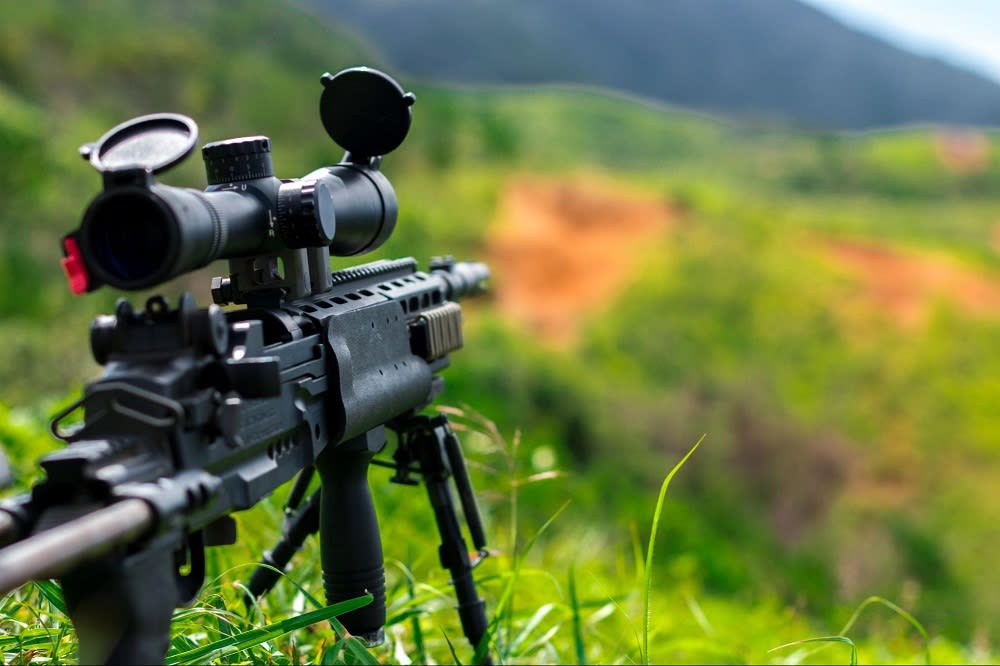 Photo courtesy of Unsplash

Big game hunting is big business in Jackson Hole. Along with skiing and other outdoor sports, Jackson Hole is best known for its world-class hunting. For non-residents or residents who haven't found their perfect hunting land yet, many hunters are searching for the ideal locations to go hunting. Fortunately, there are many options for big game hunters searching for their next trophy prize.

Hunters have two main options when pursuing big game: open hunting on public lands and guided hunting. Whichever option you choose will depend on a few different factors. For example, if you are not a Wyoming resident, you must hunt with a licensed guide or a hunting companion who is a Wyoming resident. If you are a Wyoming resident, you must apply for hunting permits before hunting big game.

Most hunts happen on public land unless you own hunting land in Jackson Hole. Thanks to its proximity to some of the country's best national parks, many hunters who pursue big game will likely hunt in public forest lands, such as Bridger Teton National Forest and Caribou/Targhee National Forest. For those who live outside of Wyoming, plenty of world-class hunting guides will take you out to some of the best hunting spots in the area. Whichever way you hunt, you will find plenty of big game in Jackson Hole, Wyoming.
Buying hunting land in Jackson Hole
For many outdoor enthusiasts, hunting big game is a life-changing experience. With some of the most ruggedly beautiful scenery in the country, as well as some of the most diverse wildlife in North America, it's hard not to fall in love with Jackson Hole. In fact, so many hunters fall in love with the area they start searching for
Jackson Hole, Wyoming, property for sale
. Whether you are searching for a hunting retreat or a permanent residence, Jackson Hole is an ideal place for nature lovers year-round. Because many Jackson Hole luxury homes are centered around hunting and fishing, acreage is one of the most highly sought-after wish-list items on any property search.

So how do you know whether or not purchasing a home in Jackson Hole is a smart investment? It depends on many factors. If you want to pursue the lifestyle that comes with living in Wyoming and you want to enjoy outdoor activities year-round, then moving to Jackson Hole is likely the right decision. Even if you want to divide your time between your home and Jackson Hole or somewhere else, you can't go wrong buying an investment property here. Many residents supplement their mortgage payments through vacation rentals. Regardless of what type of property you want and how often you plan to use it, buying hunting land in Jackson Hole is one of the best ways to pursue your passion with ease.
Hiring a local expert in Jackson Hole
Are you considering moving to this incredible area? While you are searching for Jackson Hole, WY, real estate, one of the most important decisions you will make is your choice of agent. By working with a local expert who knows the area inside and out, you will increase your chances of finding the right hunting property. Your ideal
real estate professional
should be well-versed in the local real estate market, whether it's knowing the price of land per square acre or helping you navigate through a potential bidding war.

The Jackson Hole, WY, real estate market involves so much more than purchasing a nice home—much of Jackson Hole's value is in the land itself. Purchasing land that is ideal for local wildlife will not only improve your chances of scoring big game on your hunt but will increase your property values for many years to come. Hiring an agent who understands your needs, while helping you find the property that best suits you, is one of the key factors in finding your ideal hunting property.
Ready to make your move to Jackson Hole?
Colby Murphy
is one of Jackson Hole's premier agents, with many years of local expertise and top-tier networking connections on his side. Choose Colby to help you find your ideal Jackson Hole property.
Contact Colby
today to get started.

*Header photo courtesy of Unsplash