Jackson Hole, Wyoming, is a popular spot for skiing and outdoor exploring. Located an hour south of Yellowstone National Park, Jackson Hole is also a prominent regional fishing destination as well. If you're thinking about shopping for Jackson Hole real estate for sale or if you're simply planning a weekend getaway to the area, you may have questions about where the best fishing spots can be found. Read on for seven of the top recommendations for where to get a top-notch catch in Jackson Hole.
1. Snake River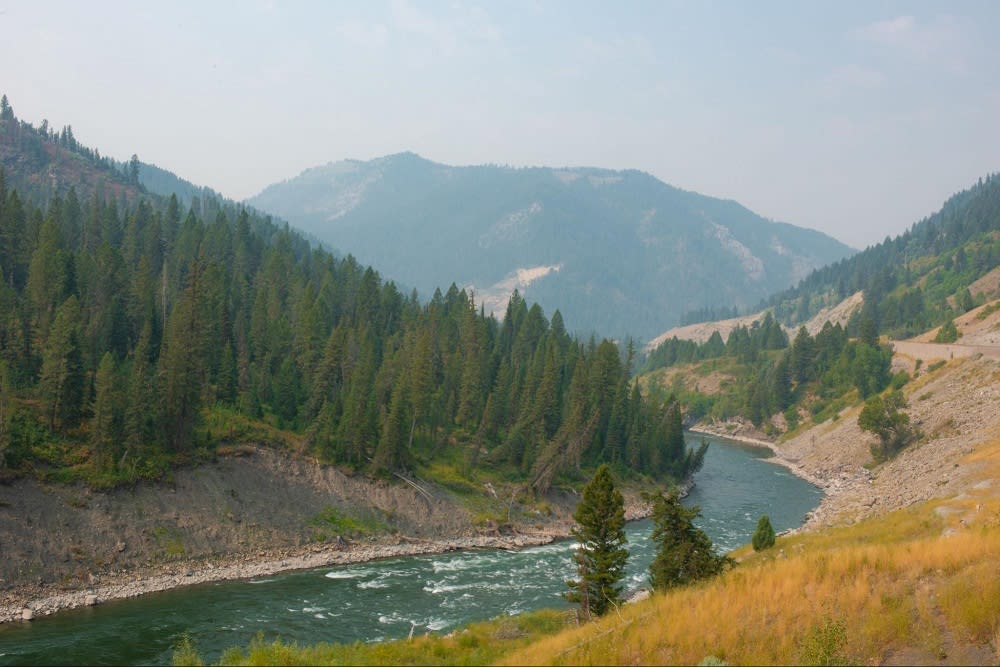 Photo courtesy of Unsplash
Few rivers in the entire country are as beautiful as the Snake River. You'll frequently see moose, elk, and bison walking along the banks, and you'll also witness ospreys and bald eagles flying above the water as you cast your line.

Snake River is an excellent spot for year-round fishing, with only a few exceptions. You won't want to be around during the runoff in May and June. There are also a few cold spots during the winter where you won't catch much if you try to fish. Besides this, you can always expect to enjoy the time you spend on Snake River and find plenty of fish biting as you travel. Most people who fish the Snake River catch plenty of brown or brook trout. More than anything, you'll find lots of Snake River cutthroat in the water.

Experienced fishermen recommend carrying bear spray and making plenty of noise as you walk through the forest to protect yourself from potential danger. There are several points of access, including the Wilson Bridge, with nearby parking at Emily Stevens Park. The state government encourages fishermen to harvest all of the rainbow trout that they can since these fish will often compete with native cutthroat.
2. Green River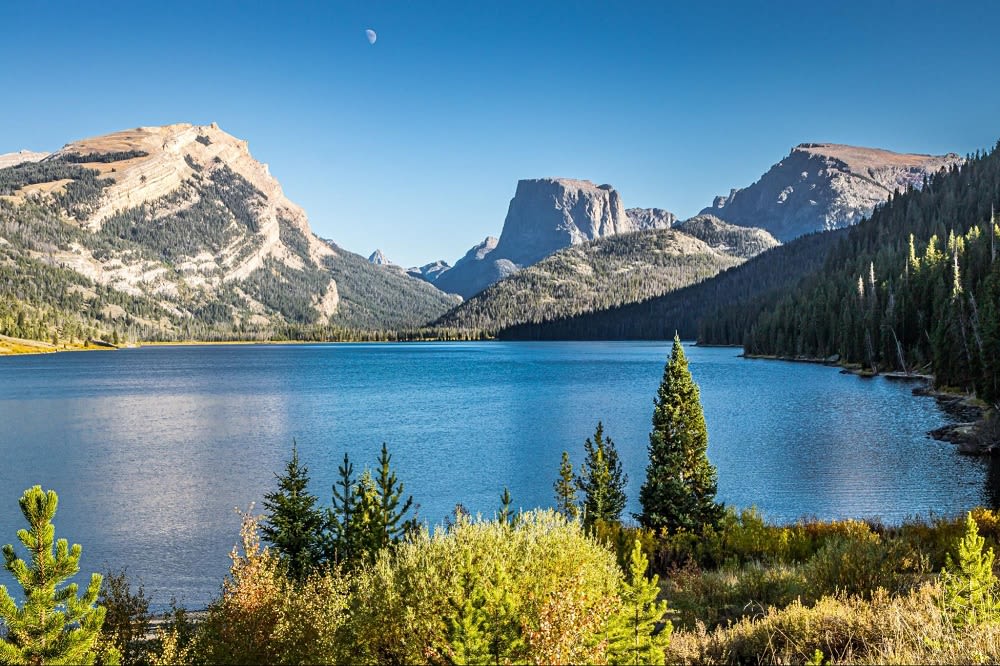 Photo courtesy of Unsplash
The Green River originates near the Wind River Range and flows for over 700 miles before connecting with the Colorado in Utah. It's a fantastic spot for fly fishing, and it's well-known as one of the top spots in all of North America for tailwater fishing, especially from May through July. The waters are home to plenty of rainbow trout, brook trout, lake trout, brown trout, and mountain whitefish as well. Most fish are at least 11 inches long, but some are much larger. The stretch above Warren Bridge is one of the top spots on the water, especially if you plan to wade while fishing. There are also several excellent campsites nearby.
3. Greys River
Many people overlook the Greys River when looking for fishing spots near Jackson Hole. This is a shame, though, because there's so much excellent water for fishing to be explored. Make plans to fish Greys right after the runoff in July and before Labor Day weekend. Heavy snowfall can often cause the river to flood out. Once the runoff happens, you'll be able to catch plenty of Snake River cutthroat, along with rainbow trout and brown trout. Most fish here measure between 10 and 14 inches long. You can park nearly anywhere along the river and find accessible fishing spots by simply wading in. The lower river sections are better for fishing during the spring and fall. If you're fishing in the summertime, consider trying your luck upriver.
4. North Folk of the Buffalo Fork
Be prepared to take a short hike to reach the North Folk area, but the journey is part of the allure of this excellent fishing spot. It's one of the last areas to clear after the runoff each year, so you won't want to waste any time planning your visit after the water begins to drop off. Snake River cutthroat trout make up the majority of the river's population, but you'll find plenty of stonefly hatches as well. Bring an extra layer and some bear spray to protect yourself from any wildlife that you may encounter along the way. If you want to pack a tent and make a two-day trip out of your journey, you'll find plenty of options for campsites along the way, in addition to multiple spots to stop and fish.
5. Soda Lake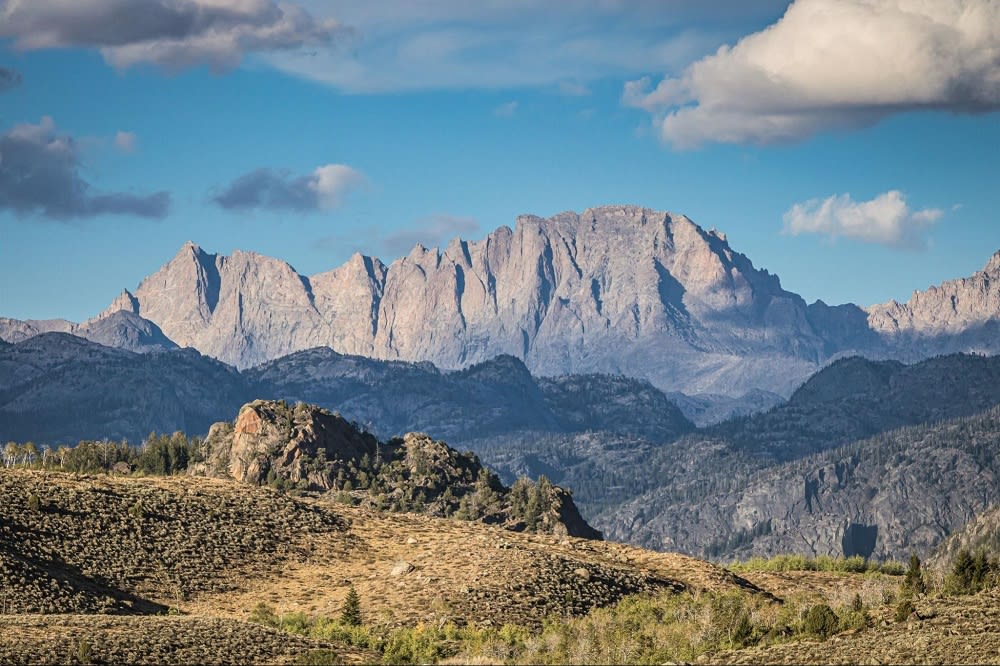 Photo courtesy of Unsplash
Soda Lake will require a short hike or a four-wheel drive vehicle to access. The best time to visit is during the fall or soon after the spawn. The waters are full of walleye, bass, panfish, and rainbow trout. You'll also find sizeable cutthroat trout that usually prefer white or olive streamers. You can also catch them with mayfly imitations and a few terrestrial or hopper patterns.
6. Fall Creek
Some people prefer to fish in small creeks. If that describes you, Fall Creek is the perfect place for your fishing adventure. The water can sometimes be murky or high, but you can use a Mohair leech pattern for fishing your way through some of the area's deeper holes. It's not uncommon to return with an 18-inch cutthroat trout after fishing some of these holes.
7. Teton River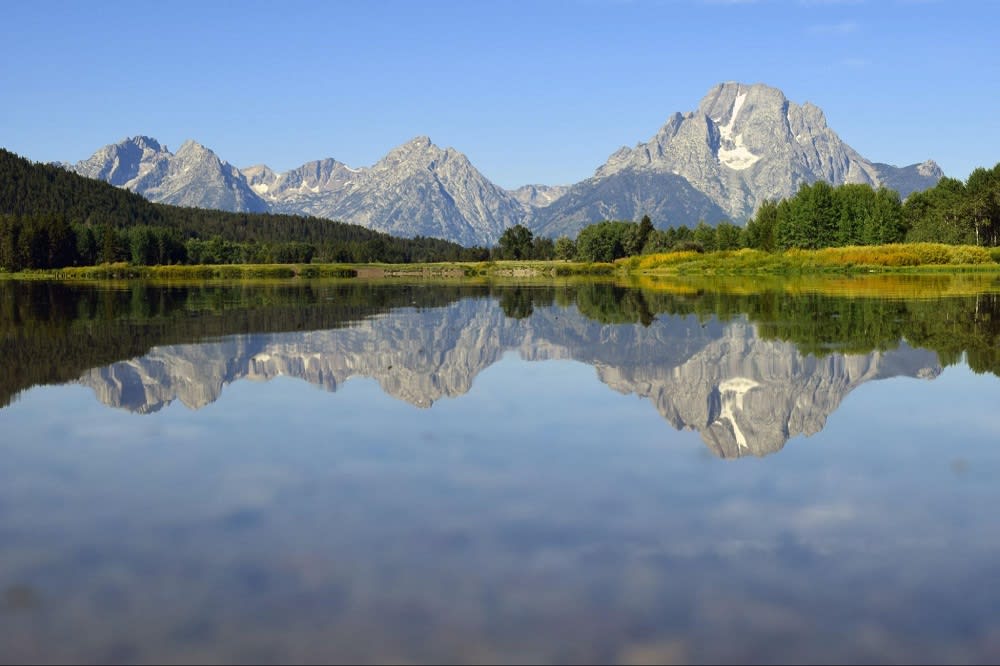 Photo courtesy of Unsplash
Perhaps you want to venture outside of Jackson Hole and travel to the other side of the Teton River in Idaho. You'll encounter some great fishing if you do. The waters are full of rainbow trout and brown trout, and you can regularly find fish that are over 20 inches long. You'll find plenty of places to access the water as you travel along the river, but keep an eye out for private property and specified boundaries as you travel.
Ready to make a move?
If you're thinking about testing the market for Jackson Hole real estate for sale,
Colby Murphy
would love to work with you. Colby seeks excellence in everything he does, representing clients from across the globe and working hard to help each individual find the best deal on the
Jackson Hole, WY, real estate
scene. He takes great pride in ensuring that each client enjoys a top-tier buying or selling experience. Reach out today to get started.
*Header photo courtesy of Unsplash