Jackson Hole is a beautiful Wyoming valley that harkens back to the wild west days in its expansive outdoor amenities. Surrounded by two national parks, those searching for a vacation property, real estate to invest in, or simply a home away from home will love everything that this incredible area has to offer. Before jumping into your home search, here's an overview of the local market trends in the area.
The Jackson Hole real estate market is readjusting but still leans in sellers' favor. Although
total transactions
have decreased by 52% compared to the same time last year, the median sales price for single-family homes in the area is high and on the rise. In fact, 2022 was one of the strongest years in history for selling Teton County real estate when looking at dollar volume. As of the third quarter of 2022, single-family homes spent an average of 114 days on the market, which is a decrease compared to the previous year. In addition, buyers will still benefit from increasing inventory, up by 44% for homes, giving them more choices in the house hunt. With all this in mind, here's what makes Jackson Hole so great.
Stunning scenery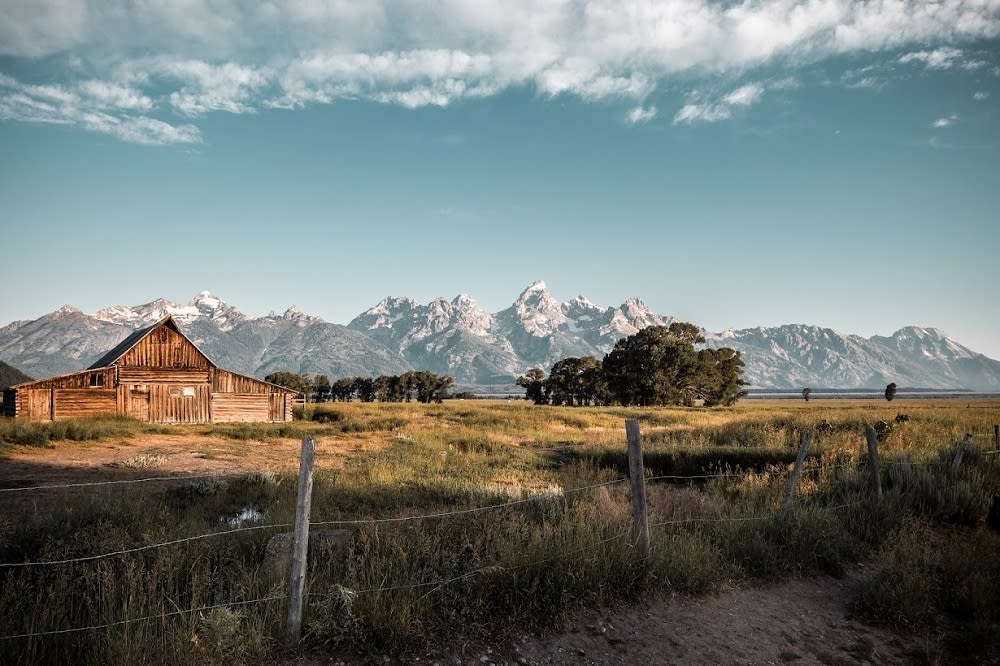 Photo courtesy of Unsplash

Jackson Hole is surrounded by breathtaking scenery, which is a definite perk to living in the area. This mountainous oasis provides valley living right under the Teton Mountains, making it a haven for native wildlife, such as elk. As much of the area is a wilderness and preservation area, outdoor enthusiasts can opt for homes surrounded by nature and secluded from town life. However, living nearer the city center also provides a rugged ambiance, represented in the mountain views and local artists.
A friendly local community

The Jackson Hole valley itself is about 50 miles long and 8 miles wide, although towns like Jackson are where much of the population congregates, creating a community with a spirited, Western Mountain personality. Even though the valley attracts 2.6 million people annually, the local population is about 10,000 and maintains the charm and small-town energy of the area.

This local community can be felt in shared areas like the Town Square, which is a popular venue for annual events. Whether it's the wild terrain or appreciation of the scenery that brings people together, the valley is used to welcoming individuals into its boundaries.
Access to national parks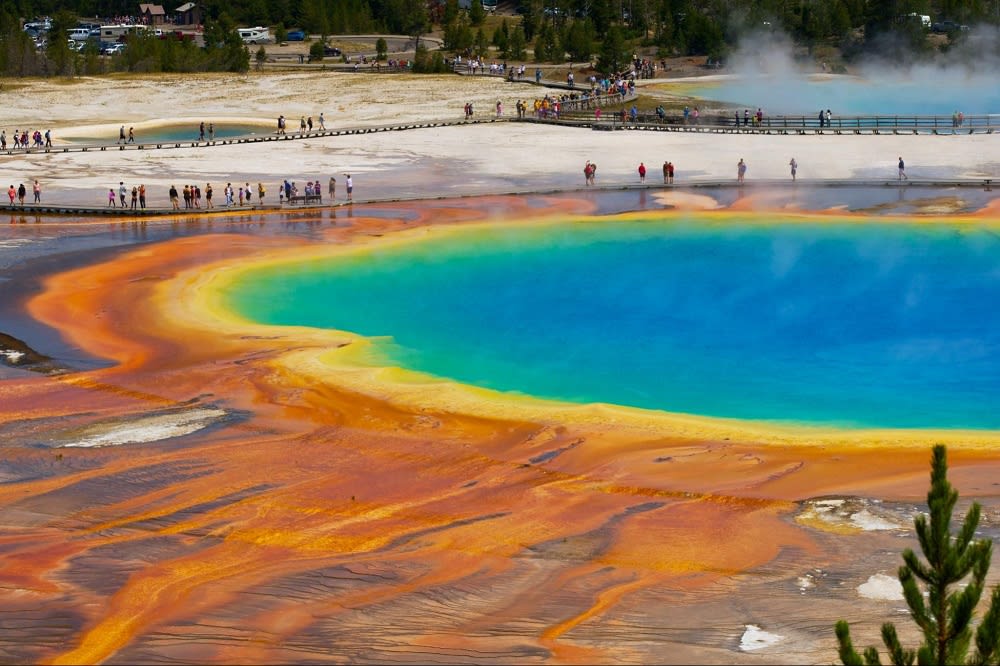 Photo courtesy of Unsplash

A large part of what makes Jackson Hole such a great place to buy a second home is that it's a gateway to two national parks: Yellowstone National Park and Grand Teton National Park. Several animal species call these parks home, including bison, elk, moose, black and grizzly bears, coyotes, wolves, and eagles. In the winter, the elk migration onto the National Elk Refuge is notable near northwest Jackson, while the Bridger-Teton National Forest protects nearly 1.7 million acres of land.

The proximity to Yellowstone National Park provides plenty of opportunities for locals and vacationers to get outside and explore. Adventurers can ride horseback across the land, learn about geysers at The Old Faithful Visitor Education Center, or explore the hikes and waterfalls. Grand Teton National Park provides another haven for outdoor recreation, marked by the massive Teton Range, which peaks at 13,770 feet at the Grand Teton.
Endless outdoor recreation
Photo courtesy of Unsplash

Given the national parks surrounding Jackson Hole, this area is ideal for residents interested in outdoor recreation and adventure. Winter is dominated by skiing and snowboarding, best completed at one of the three ski resorts in the area. Visit Jackson Hole Mountain Resort's 4,139 vertical feet, snowboard the deep powder at Grand Targhee Resort, or visit the tubing park and night ski at Snow King Mountain.

In the summer, the Snake River cutting through the valley is one of the best places for water recreation. Book a boat or cruise trip to travel across Grand Teton National Park, or try your luck fishing in the cold waters. Whitewater rafting through the Alpine Canyon is a more adventurous pastime for residents. In addition to the two national parks, much of the valley is a national forest and wildlife refuge, offering places to hike, bike, and ride horseback.
The arts and culture scene

Although the outdoors may be the main appeal of Jackson Hole real estate, the arts and culture scene also makes this a great spot to buy a second home. The National Museum of Wildlife Art offers a premier public collection of fine wildlife art featuring artists like Rungius, Kuhn, Bierstadt, and Picasso. Located right next to the National Elk Refuge, visitors viewing sculptures outdoors can enjoy the added ambiance of the surrounding vistas.

Annual events also show off Jackson Hole's unique flair and talents. The Million Dollar Music Festival in the Town Square highlights new talent alongside major headliners for great live country music. ElkFest Weekend offers a weekend full of activities to sideline the Jackson Hole Boy Scout Antler Auction. Art events like the QuickDraw Auction feature artists with work representing wildlife, western, and landscape art.
Great neighborhoods

The town of Jackson itself is a popular place for home searchers interested in being right next to the arts and culture scene, while North of Jackson offers large, private luxury properties just outside of town. Communities like Teton Village provide access to Jackson Hole's world-class resorts and ski-in/ski-out properties, while Star Valley is a rural ranch area true to the community's wild west roots. Whether you're interested in living right next to city amenities or in quiet natural bliss, there's a neighborhood for you.
Ready to buy in Jackson Hole?
Buying a second home in Jackson Hole is the best option for nature enthusiasts looking for easy access to outdoor amenities year-round. Alongside national parks and ski resorts, the area's small-town charm can be felt in annual events that bring residents together. When you're ready to start searching for properties in Jackson Hole, contact experienced agent
Colby Murphy
to guide you through the process. Colby is ready to connect you with amazing
Jackson Hole luxury homes
and provide insight into all that the valley has to offer. Reach out today!
*Header photo courtesy of Shutterstock