If you're considering a move to Jackson Hole, you certainly aren't alone—this beautiful valley has an undeniable draw and stunning beauty that makes everyone who visits want to stay forever.
Jackson Hole is most commonly known for winter ski trips and hiking through
Grand Teton National Park
. People often visit to commune with the peaceful outdoors and connect with the thriving
arts scene
, but beneath this well-known surface, there's so much more this incredible community has to offer.
Aside from the world-renowned natural beauty, this idyllic Wyoming town has a
unique culture
and some of the region's absolute best variety of luxury homes and stunning, construction-ready properties for sale.
If you're curious about how you might acclimate to life in Jackson Hole, we created this quick guide to help you find your way and get the absolute most out of living in this incredible place.
Climate and Scenery
Picture-Perfect Seasons
Jackson Hole is gorgeous year-round. From temperate summers perfect for exploring the outdoors to snow-laden winters full of skiing, snowboarding, and crackling fires, the distinct seasons are part of the Valley's character thanks to its unique microclimate.
Mountain Vistas
The Valley is nestled between the Grand Teton and Gros Ventre Mountain Ranges, and the ever-present mountain view is one of the unforgettable signatures of life in the region. The snow-capped peaks tower above the small towns and ranches of the Valley—a constant reminder of the grand natural beauty surrounding you.
Ranch Lifestyle
The area has a rich history among trappers and mountain men as well as ranchers. That legacy is preserved today in the quiet, private lifestyles enjoyed by many residents on spacious plots of land that provide an authentic experience of the American West.
Flora and Fauna
The valley is rich in biodiversity to be appreciated by lovers of plants and wildlife. Bald eagles, moose, bison, elk, and river otters are just a few of the incredible animals you can spot on a given day, plus a wide range of trees, wildflowers, and native plants to see.
Sports and Recreation
World-Class Skiing
If you want to live in Jackson Hole, you might already know that it's considered one of the world's best skiing destinations. If you've never hopped on a pair of skis, though, it's the perfect place to give it a try.
The Jackson Hole Mountain Resort
is incredibly popular and offers lessons and slopes to accommodate a variety of skill levels. You can also make a trip to the
Snow King Mountain Resort
,
Grand Targhee Resort
, or book a room at a variety of local luxury lodges with easy access to the slopes.
Hiking and Trails
From gentle hikes to mountain top treks, there are nearly endless ways for you to explore the outdoors and get a better look at some of Jackson Hole's best views. One of the most popular is Hidden Falls and Cascade Canyon, which leads you to a gorgeous waterfall carved into the mountains. Other incredible options include Teton Pass and Two Ocean Lake.
Fishing
Fly-fishing is one of the most popular outdoor activities in Jackson Hole. You can book a chartered trip along lakes and rivers or cast out on your own in the quiet serenity of the Valley's endless expanse.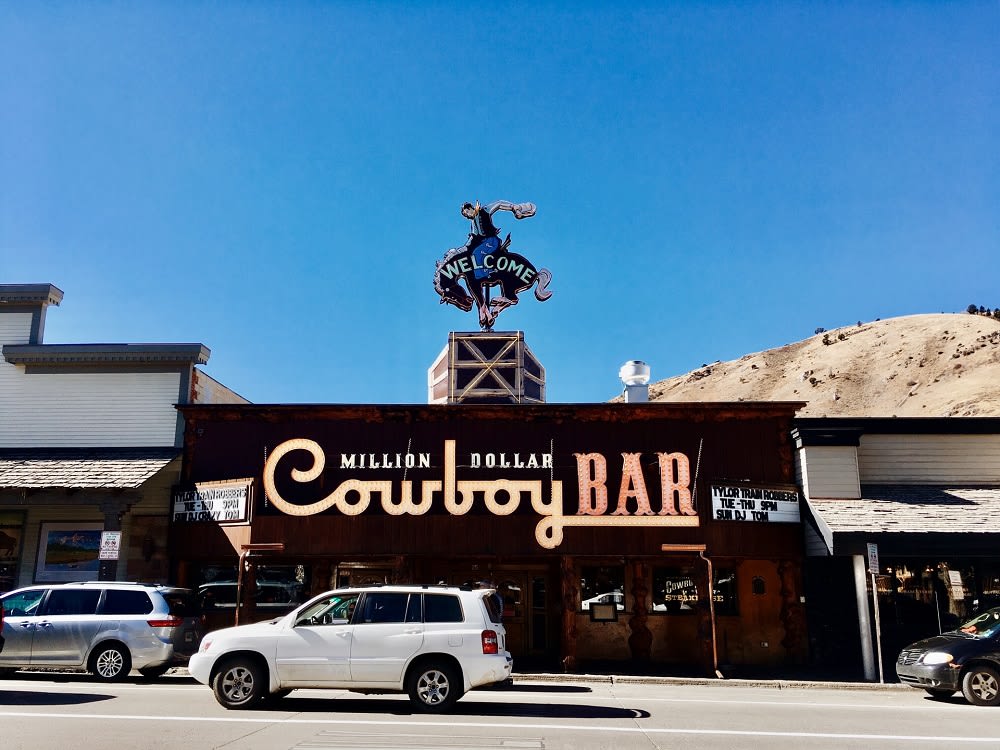 Arts and Culture
Rich History
Festivals and Events
Museums and Galleries
Schools and Education
Public Schools
There is a small selection of great public schools in town, including Jackson Elementary School, Jackson Hole Middle School, and Summit High School.
Private Schools
There are also private schooling options, which include Jackson Hole Christian Academy and Jackson Hole Community School.
Community Education
Residents of all ages have access to incredible education opportunities. These range from classes on art, music, and dance offered by local collectives to skiing, fishing, survival skills, and a range of other valuable knowledge.
Choosing Your Community
Knowing everything Jackson Hole can offer is great—but the most important thing is knowing your options of where to put down roots.
Primarily a skiing destination, Teton Village gives you easy access to the best of a mountainside lifestyle—and not just the natural parts. You'll also find high-end resorts with luxury amenities, gourmet dining, and much more to love.
Star Valley is a more rural, quiet neighboring town to Jackson, and it's beloved by residents for offering an authentic piece of Wyoming living. If you want to be away from the bustle of the slopes and settle into the region's quiet landscape, this is the perfect place to call home.
The Town of Jackson is the hub of the Valley, home to many of its best restaurants, shops, and destinations. The arts scene is thriving and the local creativity is on constant display at beautiful galleries and boutiques. There's no better place to take a stroll and pick up your morning coffee, or head out for a night of music and hand-crafted cocktails with friends.
Situated directly between Jackson and Teton Village, West of Jackson is one of the most conveniently located of the valley's regions. You'll find luxury homes on sprawling plots of land that give residents the ability to head into town for a meal or shopping run just as easily as driving up to the mountains to spend a day on the slopes.
North of Jackson is known for being a quiet, open expanse that's perfect for those who want to get away from it all. If you're seeking immersion in the natural surroundings, this is a great choice.
South of Jackson is a somewhat more developed section of the valley that's most well known for being home to many great country clubs, golf courses, and suburban-style luxury developments.

Plan Your Move the Right Way
There's so much to love about Jackson Hole—so why wait to experience everything it has to offer?
If the peace, adventure, and beauty of Jackson Hole is calling your name, contact
Colby Murphy
today. His expertise on
luxury homes for sale in Jackson
and the many surrounding communities will make finding your forever home effortless.